Convenience, quality of life & security.
Becker gets awnings, blinds, roofing systems and roller shutters moving.
Good reasons for automation with Becker.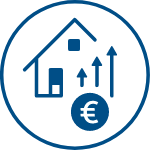 Added value
Make your home fit for the future while simultaneously increasing its market value with an automated roller shutter and blinds.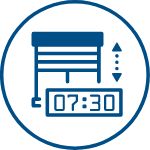 More living comfort
Automated roller shutters – saving time and effort every single day. Automated roller shutters and blinds – saving time and effort every single day.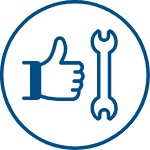 Easy installation
Our products don't require a degree in engineering; they're really simple to install.
"Made in Germany" quality.
We are driven by our commitment to developing solutions of the highest quality for you. This extends from the initial idea to the development, and right through to production and testing: We set ourselves the most stringent quality requirements at every step. And we use testing criteria that exceed the statutory specifications and DIN requirements.
It's not just your satisfaction that we're aiming for here. The reliability and durability of our products is our way of contributing to sustainability and the conscious and considerate use of our resources.